Description
You will discover:
How to turn patient enquiries to your practice into an appointment. How to create a brilliant first impression and stand out from the competition
How to create the perfect consultation and patient journey. Build stronger lasting relationships with your patients
The secrets to becoming a true master of the art of persuasion. Discover what to say, that will influence your patients to take action. Help more of your patients to say YES
Learn what not to say and discover the biggest mistakes dentists and their teams make in their communication with their patients
Feel more comfortable about talking money and achieve the prices your services deserve
Develop a six step approach to overcome your patients objections and reservations
How to handle patient complaints and create raving fans
Understand your patient's personality style and adapt your communication to their style
How to work together as a team, so that you never drop the baton again
And more…
"Hello Ashley! Let me start by thanking you for the book you sent me. It's been the most inspiring and interesting "self help" / marketing book I have ever read. I am reading it the second time round, and looking forward to the webinar to pick up more tips from you"
Regards Anubha Pareek
"I have known Ashley for a number of years and have attended many of his courses. I have always been impressed by his unique approach to a skill at which many dentists are poor – sales and communication.What makes this book different from the rest, is that it concentrates on the patient journey from initial enquiry to completion. With a mixture of anecdotes and skills it highlights ways in which practices can move forward. A must for the whole practice team."
John Lewis, Ghyllmount Dental
SPECIAL OFFER!
Buy the 2 books "Don't Wait For The Tooth Fairy" and "You Are Worth It" and we will send you the DVD "Discover the secrets of how good practices become extraordinary practices" FREE.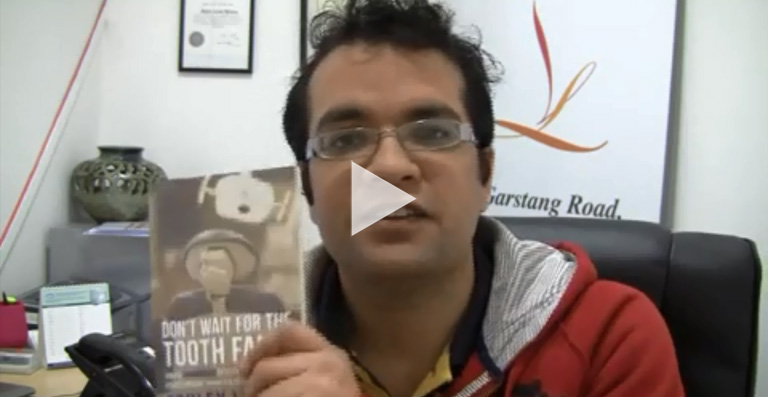 Nadim Majid
Lifestyle Dental