Description
PLEASE NOTE:
This is an online course that is taken through our online courses website ashley-latter.mykajabi.com
To take the course simply click "Take the course" above, which will take you to the online courses website where you can purchase and take the course by following the instructions.
**New** Front of House Programme
How to turn your new enquiries into appointments and lifelong patients 
Have you ever considered what a new patient enquiry is worth to your Dental Practice?
If a patient is interested in some cosmetic treatments, for example short term orthodontics, bonding, teeth whitening, or implants, each telephone call could be potentially worth thousands of pounds. If a patient is enquiring about just becoming a patient and they join your membership plan, over a ten-year relationship, then they could easily spend several thousands of pounds with you. This is becoming increasingly important as patients are often shopping around, and some of them are enquiring about NHS services.
Therefore, it would be safe to say that the Reception Team are some of the most important members of your team, they are often dealing with thousands of pounds worth of opportunities every day and they could make, or break whether a patient visits your practice, or your competitors down the road.
This online programme does exactly what it says on the tin, it coaches your whole team, so that they develop the skills, a proven structure, to turn your new enquiries into appointments. Once they become a patient, we will even show you how you can get more of them to join your Membership Plans, and ultimately become a lifelong patient.
The programme will also show your team how to have more meaningful conversations with patients who are enquiring about NHS services, when you are private. By following the proven structure, at least 30-40% of these patients could become new patients for your practice.
This is a four-hour programme with ten chapters.
Chapter 1: Lifetime value of a new patient: how to make a world-class first impression and why the reception team are crucial.
Chapter 2: My definition of Ethical Sales: there are four main steps to win clients over.
Chapter 3: The traits of a successful reception team that are essential and should always be displayed on the telephone. You need three major attributes and why technical skills are not the most important.
Chapter 4: How to build instant rapport with your new patient and get them to like you instantly.
Chapter 5: The importance of asking questions. Develop a proven four step structure to asking questions and understand your patients' needs and wants.
Chapter 6: Selling and closing the appointments, how to make sure the patient comes to your practice and not the practice down the road.
Chapter 7: How to discuss fees with confidence. Be proud of your fees and understand that patients don't always buy on price. Be confident, even when you are more expensive than another practice nearby.
Chapter 8: How to turn NHS enquiries into private appointments. Be confident in explaining to patients the benefits of having treatment with you, especially if your patient is thinking of going overseas to have dental treatment.
Chapter 9: How to deal with email enquiries and some essential tips and strategies to make your reception more successful.
Chapter 10: How to get five-star Google reviews constantly. How to get video
testimonials and referrals to increase the number of new patients coming through your door.
 Bonus Programmes
Online Course – Membership Plan (How to market, sell and retain your patients on a dental membership plan and build a successful practice of loyal and motivated patients).
Online Course- How to overcome your patients concerns and objections.
A short bonus Q&A with Enrica Latter who works for Smile Stylist Dental Practice in the heart of Manchester City centre, where she shares some secrets as to what she does as a Treatment Coordinator.
Your investment includes;
Manual. This can be downloaded immediately with the first course module.
4 hours CPD certificate on completion
Three live monthly zoom coaching calls
Four copies of the books Don't wait for the Tooth Fairy and You are Worth it.
For the first 75 dental practices who invest in the programme, up to three FREE places on a live in person full day course at one of the 8 venues all over the UK and Ireland. These courses take place between September and November 2023. Value normally £480 per person. Please see here all the dates and locations.
20 free call credit with our sponsor Answer4U.
Three monthly payments of only £497 inclusive of VAT
Once you have purchased the programme, please email Lissa Mann –Lissa@thesellingcoach.com, with the location where you want your team members to attend. At this stage let us know the location, the names can follow.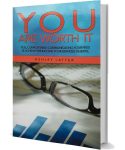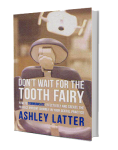 My promise to you
I am confident that after taking my programme you will be equipped with the necessary tools and self-confidence to be much more comfortable communicating your fees ethically, see an uptake in treatmet plans and achieve the income your services deserve.
If, after the course, you feel that it has not been beneficial, then I will refund every single penny to you, absolutely no questions asked.

This course module on the subject of overcoming objections is a topic which dentists tell me they find the very challenging, which is why we have split it out into a stand alone course.