Description
PLEASE NOTE:
This is an online course that is taken through our online courses website ashley-latter.mykajabi.com
To take the course simply click "Take the course" above, which will take you to the online courses website where you can purchase and take the course by following the instructions.
'You are worth it'
At long last a programme that will help you feel comfortable discussing your fees and finally achieve the income your services deserve.
Do you or your team sometimes reduce the price of your treatments in your head because you feel your patients cannot afford them, or because you are more likely to hear a yes?
Does the talking of your fees in your surgery make you feel uncomfortable?
Are you worried about quoting a price due to the fear you might get a negative response from your patient?
Do you feel your services are worth more than you get paid for them?
Are you an NHS dentist, but would like to deliver more private treatment?
If so please read on
Price is the number one way you can spearhead profits in your practice. Unfortunately, it is area that most dentists feel uncomfortable and because of this, are leaving thousands of pounds worth of income on the table and over a life time this can add up to many hundreds of thousands of pounds.
On this very special one hour programme, I will reveal the blueprint for overcoming this. I will share proven strategies that thousands of my clients have mastered, so that you can present your fees with self-confidence, in a way that will eliminate resistance from your patients, all in an ethical way. It contains strategies you can use to liberate your income and start charging more for your services. You'll be able to make some strategic changes in the way you present your fees.
You'll also be able to alter any deeply ingrained beliefs you have about price, including the myths, lies and fears which prevent most dentists from charging. Just using one of these strategies could be a game changer.
You will discover
What is important when patients buy dental treatment from you
How price is an issue not the issue when patients buy
The importance of knowing your numbers. The devastation to your net profit when you reduce your prices by just 10%
How not to play "the race to the bottom" game
How to charge higher fees than the practice down the road and increase case acceptance at the same time
A simple script for you and your team to develop, so that you can present treatment plans to your patients with self-confidence and feel good about the fees that you charge
How to create value when presenting treatment plans
The essentials that are needed in your practice if you are going to charge higher fees than your competitors
The importance of third party evidence and the six questions needed to be asked to get outstanding world class testimonial letters and videos. You will receive the template as a download
How to never make assumptions again and the danger to your practice profits when you do
How patients always find money for the things that they want. Understand how patients make emotional decisions, there are five. I will go into detail on each one
Develop self-confidence and re-assurance on what we do and the impact we have on patients' lives. Ensure that the whole team sings off the same hymn sheet
How to present private options as opposed to NHS options
Who do you take your business advice from? The damage to your wealth and health of "The Screamer". Every Practice has them, eliminate them forever
Develop extra self- confidence and self-belief about yourself
Your investment includes
Copies of my books "Don't Wait for the Tooth Fairy and "You are Worth it" (These will be sent to you, we will contact you by email for your shipping address)
1 hour CPD certificate
Course slides (These can be downloaded immediately with the course module)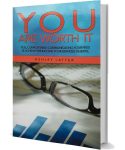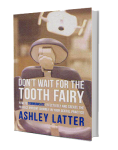 My promise to you
I am confident that after taking my programme you will be equipped with the necessary tools and self-confidence to be much more comfortable communicating your fees ethically, see an uptake in treatment plans and achieve the income your services deserve.
If, after the course, you feel that it has not been beneficial, then I will refund every single penny to you, absolutely no questions asked.



This course module on the subject of discussing fees is the area which dentists tell me they find the most challenging, which is why we have split it out into a stand alone course.
If after watching and learning from this module you would like to go ahead and buy the complete Ethical Sales and Communication Programme (an additional 7 modules) then please send me an email to ashley@thesellingcoach.com and I will send you a coupon voucher to the value of £210 which you can use towards the purchase of the full programme.