Description
PLEASE NOTE:
This is an online course that is taken through our online courses website ashley-latter.mykajabi.com
To take the course simply click "Take the course" above, which will take you to the online courses website where you can purchase and take the course by following the instructions.
Many clients tell me that overcoming objections, particular price objections are the most difficult and challenging aspect of communication between patient and dentist. Not dealing with them properly can cost the practice many thousands of pounds worth of lost opportunities every year.
An objection is a barrier to the sale and if you don't acknowledge it and overcome your patients concern(s), then the treatment will not go ahead.
In this 40 minute module you will discover
Why you get objections in the first place
The single biggest mistake made by dentists and team members when they receive them
How to identify hidden objections, the concerns that patients don't want to tell you
How to develop an empathy statement to help you resolve conflict and create a win win
The skills to effectively resolve all your money objections. There are at least 7 different ones, we will go through each one of them with you
How to think on your feet and demonstrate self-esteem and confidence
How to develop a five step approach to overcome all your patients' objections
How to increase your uptake of treatment plans and more patients saying yes
Your investment includes
Copies of my books "Don't Wait for the Tooth Fairy and "You are Worth it" (These will be sent to you, we will contact you by email for your shipping address)
1 hour CPD certificate
Course manual (This can be downloaded immediately with the course module)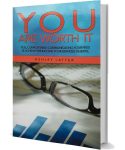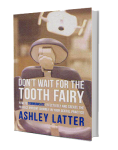 My promise to you
I am confident that after taking my programme you will be equipped with the necessary tools and self-confidence to be much more comfortable communicating your fees ethically, see an uptake in treatmet plans and achieve the income your services deserve.
If, after the course, you feel that it has not been beneficial, then I will refund every single penny to you, absolutely no questions asked.



This course module on the subject of overcoming objections is a topic which dentists tell me they find the very challenging, which is why we have split it out into a stand alone course.
If after watching and learning from this module you would like to go ahead and buy the complete Ethical Sales and Communication Programme (an additional 7 modules) then please send me an email to ashley@thesellingcoach.com and I will send you a coupon voucher to the value of £97 which you can use towards the purchase of the full programme.