Description
PLEASE NOTE:
This is an online course that is taken through our online courses website ashley-latter.mykajabi.com
To take the course simply click "Take the course" above, which will take you to the online courses website where you can purchase and take the course by following the instructions.
Enhance your communication skills and deliver the dentistry that you love to do and your patients WANT
Ask yourself these five questions…
Would you like more of your treatment plans accepted and paid for by your patients?
Do you feel that your treatment is worth more than you are getting paid?
Have you ever found yourself thinking of one fee in your head, but by the time it comes out of your mouth you have reduced it?
Are you an NHS dentist and want to increase your private income?
Have you taken a technical course such as an implant, short term ortho or cosmetic course and you feel you have not yet fulfilled your full potential?
If the answer to any of those questions is YES then don't worry. You are not alone. In the last 20 years after coaching, presenting and listening to tens of thousands of dentists worldwide, they have all expressed these concerns.
What makes a good dentist a great dentist goes way beyond his or her technical expertise. Studies at The Carnegie Institute of Technology revealed that about 15% of one's financial success is due to technical knowledge and about 85% is due to skills in "human engineering." In other words, your vast clinical knowledge can mean very little if you cannot communicate with self-confidence, clarity and reassurance what you can do for the patient, in a way that excites them to want to say YES to your treatment plans in an ethical way.
Over 24,000 hours of teaching and research has gone into the development of this online programme. On this course you will discover the 85% that they did not teach you at dental school.
During these eight course modules (approx 5 hours in total)
Learn how to build instant rapport with your patients – understand the four different personality types and inspire them to like you instantly
Discover the four step approach to asking the right type of questions in the correct order, which will enable you to create more opportunities
Understand the six emotional reasons why patients buy cosmetic treatment
Speak the language that excites your patients and encourage them to take action NOW
Be confident in gaining commitment from your patients. Make closing easy and seamless
Communicate with self-confidence, clarity and reassurance
Discover 15 strategies around feeling more comfortable discussing fees, achieving the income that your services deserve
Develop a five-step approach to overcome all your patients concerns and objections in a very ethical manner
Eliminate waffle and technical knowledge jargon forever
Learn how to ask for referrals and build a pipeline of the right type of patient to your door
Your investment includes
8 module course manual. This can be downloaded immediately with the first course module
5 hours CPD certificate
Copies of my books "Don't Wait for the Tooth Fairy and "You are Worth it" (These will be sent to you, we will contact you by email for your shipping address)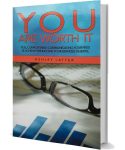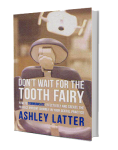 My promise to you
I am confident that after taking my programme you will be equipped with the necessary tools and self-confidence to be much more comfortable communicating your fees ethically, see an uptake in treatmet plans and achieve the income your services deserve.
If, after the course, you feel that it has not been beneficial, then I will refund every single penny to you, absolutely no questions asked.